Development / Acquisitions
Pembroke Realty Group manages tens of millions of dollars worth of real estate, but we are also intimately involved in land acquisition, development, sales and commercial construction. Projects range in size from several hundred acre multi-use developments to individual tenant suite renovations. All construction work is either subcontracted by competitive bid or negotiated agreement and supervised by Pembroke's Development and Property Management Teams.
In addition to having earned the complete trust of project owners to represent them in the purchase, development and construction of projects of all sizes, the Development Team has earned a reputation with lenders, contractors and purchasers for painstaking attention to detail including, but not limited to:
Initial Feasibility Investigations
Managing Sensitive Rezoning and Subdivision Approvals
Negotiating with Lending Institutions
Bidding and Contracting for the Work
Selling Developed Properties to Other Developers and Builders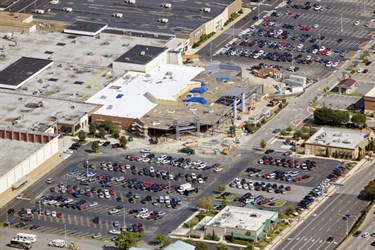 Pembroke also acts as a general contractor, or works through one, to supervise all construction activities with special attention given to collecting, reviewing, approving and processing the subcontractor's requests for payment.
When entrusted to Pembroke's Development Team, the details of all projects are handled by highly skilled people who will settle for nothing less than professionalism, integrity and an uncompromising commitment to producing a quality product.
The Development Team also frequently counsels Pembroke's Office Leasing, Property Management, Retail Leasing and Commercial Sales departments on matters of lease negotiations, project feasibility, planning and construction.
In addition to the land development and commercial construction expertise which Pembroke provides, Napolitano Enterprises, Inc., Associated Development, and The Terry-Peterson Companies, affiliates of Pembroke Realty Group, are also available to handle any residential construction projects. These three companies are substantial residential builders serving different markets with different products.
For more information regarding our services, please contact:
Ramsay Smith
(757) 490-3141
rsmith@pembrokerealty.com