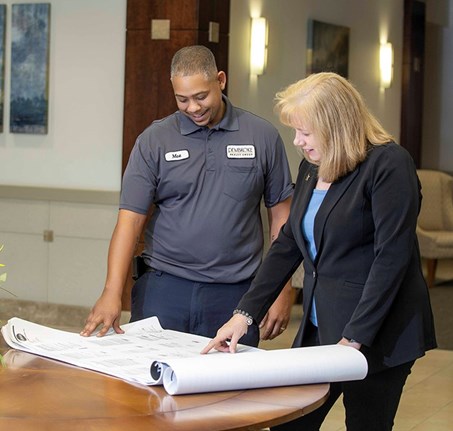 Commercial Property Management
Pembroke's Commercial Property Management Team manages over 2.6 million square feet of office and retail property.

Each investment is managed as directed by the property owner. Our management team focuses clearly on the owner's goals and objectives, with a commitment to quality service. We maximize the property's potential and achieve the desired results.
Our strengths, which enable us to successfully manage each property, lie in the quality of our management staff. The well-trained, experienced professionals within our department have the skills necessary for effective results. We employ a customized, proactive retention program which emphasizes prompt accessibility and frequent visits to the property. The proven results of this high-priority program are long-term tenant relationships built on a foundation of trust.
Services:
Physical Property Condition Reports
Annual Budget Preparations with Capital Expense Recommendations
Financial Reporting
Property Income, Expenses, Assets and Liabilities Accounting
Monitoring Tenant Pro-rata Share of Expenses with Annual Reconciliation
Preventative Maintenance Program
Project Management
Establish Positive Tenant Relations that Promotes Retention
Cost-Effective Maintenance Through Facilities Staff
Utility Management and Collection
Lease Expiration Management
Negotiate Cost-Effective Service Contracts
Market Analysis of Investment Property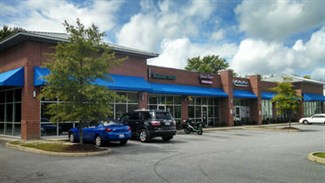 With the focus clearly on the owner's goals and objectives, and a commitment to quality service, Pembroke offers the kind of property management that enhances the property's potential and achieves the desired results.
To obtain more information about our Third Party Management Services, please contact Debra Guerrero at (757)-490-3141 or Email Debra .
Click for Portfolio of Managed Properties