We Are More Than Just Pembroke...
Pembroke Realty Group is built on a foundation that can be traced back to 1955.
In the more than 67 years that they have been in business, company principals Frederick Napolitano, and the late Richard Olivieri, have been involved in developing over 2 million square feet of commercial property -- office buildings, office parks and shopping centers, including Pembroke Mall, Hampton Roads' first enclosed, regional mall.
Pembroke currently manages over 2.6 million square feet of commercial properties in Hampton Roads and surrounding areas.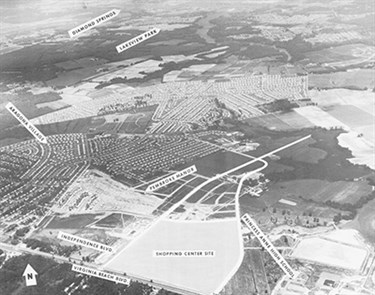 Pembroke has also built over 13,000 residential units, including single-family homes, apartments and condominiums. The home building tradition continues through affiliations with Terry-Peterson Residential, Napolitano Homes and Associated Development. The volume of its development activity has placed the company on several industry publications' lists of the top 400 developers in the United States.
Over the past 60 years, Pembroke has built enduring relationships because we know the market and how to best respond to our clients' needs; because we have a reputation for integrity and consistency.
Our Mission
"United as a team, we promote and sustain the success of our clients through knowledge, diligence, loyalty and integrity."